Attractions in Mid-Michigan
Attractions in Mid-Michigan
Whether you live or plan to travel to Mid-Michigan, you will have little trouble finding engaging activities for you and your family. the region is a gateway to many outdoor and indoor attractions, as well as museums and cultural events throughout the year.
The area known as Mid-Michigan refers to the southern and central portions of the state. A few cities in the Mid-Michigan region include Saginaw, Flint, Bay City, Lansing, and Midland. Whether it be fishing, rock climbing, shopping, or hiking, within these cities there are a number of activities and tourist destinations for those seeking entertainment.
Attractions in Genesee County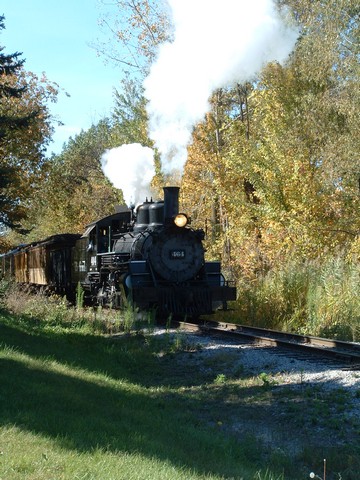 Attractions in Genesee County
Genesee County attractions capture our hearts and imaginations wanting us to come back and experience the thrill of the many area attractions offered. No matter what your interests are Genesee County offers something for everybody with Balloon rides, Orchards, Off-road vehicle areas, Movie Cinemas, Flint Farmer's Market, and so much more for everybody of all ages to enjoy!
Sometimes you want to savor the peace, quiet and serenity of nature. Other times you want to rip through it on a big, bad machine. That's when you need to ride The Mounds. It's one of the premier off-road vehicle parks in the Great lakes region and offers diverse, uncompromising terrain that challenges even the most experienced ORVer.
Take a step back in time when life seemed a whole lot simpler. Crossroads Village is a authentic Great Lakes town from the turn of the last century. You will have a fun filled day whether you are viewing the 34 historic structures, riding the Huckleberry Train, catching a show at the Colwell Opera House or learning a trade from a craftsman.
Click here to view all of the attractions in Genesee County
Attractions in Lapeer County
Attractions in Lapeer County
Attractions in Lapeer Michigan are limitless; you will not be bored. Lapeer's attractions are not limited to just children. Attractions in Lapeer will keep both children and adults entertained. If you are looking for a place where attractions are available morning, noon and night, then attractions in Lapeer are definitely for you.
Golfland is a family entertainment center which is family owned and operated and prides itself in quality personal service. Golfing activities included a miniature golf course, a driving range, and a practice putting green. The driving range facility opens at sunrise, and all golf activities are fully lit for evening enjoyment. Whether you're an experienced golfer, or just learning the game, there is something for everyone. If golf doesn't interest you than come out and enjoy a go-kart ride and top it off with a hand-dipped ice-cream.
Visit Lapeer's Farmer's Market Pavilion at Courthouse Square for some fresh produce, flowers, herbs and crafts from our region.
For some skateboarding fun come visit Warehouse Skatepark! The skate park includes a seven foot halfpipe, a four foot mini halfpipe, a five foot roll which goes into a four foot table top, and a 12 foot wall ride.
Looking for where to go Apple picking around Lapeer County this year? Lapeer offers some of the best places to gather friends and family together and start picking apples. Michigan apple picking orchards, apple farms and apple festivals are all just some of the great places offered in Lapeer County. Click here for a list of the Michigan Apple Picking Guide.
Click here to view all the Attractions in Lapeer County
Attractions In Saginaw County
Saginaw is filled with unique attractions, whether it's shopping, taking in the outdoor wonders along the Saginaw River, or just discovering family fun, Saginaw has something to offer everyone.