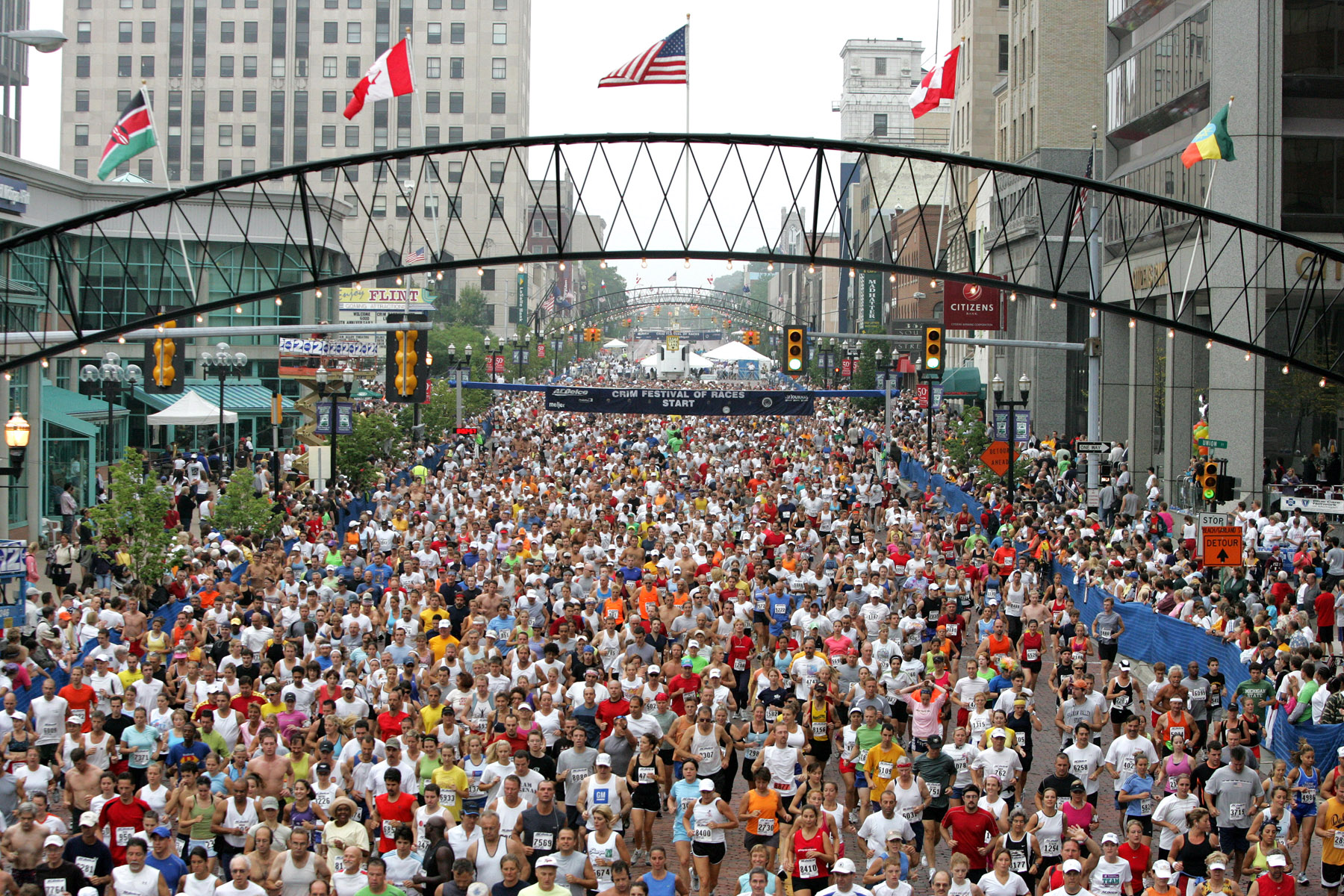 Calendar of Events in Mid-Michigan
Genesee County offers the most exciting events all year round from art fairs to the most amazing festivals that will capture the youngest and oldest at heart. Genesee County is home to The Bobby Crim Festival of Races that draws runners from all over the world to participate in this 10 mile race. Approx. 50,000 people will crowd the Downtown streets of Flint for this specular event.
Genesee County is also home to Back to The Bricks one of the biggest car cruises in the country! The seven day festival draws over 400,000 people and countless cars ranging from hot rods to classics as they cruise the streets of Flint, Burton and Grand Blanc. Click here to view the full calendar of events.
Saginaw County is filled with excitement all year round with it's amazing activities and festivals that will keep the whole family coming back for fun. Saginaw County is home to the Bringin' Back the 80's Festival, the Linwood Pickle Festival, Frankenmuth Bavarian Festival, and the Chesaning Showboat Music Festival. Click here to view the full calendar of events.
Lapeer County offers a variety of events for families big or small. Whether you are shopping the Farmers Market in downtown Lapeer, enjoying a concert from the Summer Concert Series, taking in the thrill of Lapeer Days or cruising the Lapeer Cruise Nights you will find something for everyone! Click here to view the full calendar of events.
Livingston County where everyone living or just visiting is guaranteed to have fun at one of the many events throughout Livingston County. You can experience the excitement of The Michigan Challenge Balloon Fest, stay for the three-day Melon Festival or visit the Fowlerville Fair. Click here to view the full calendar of events.
Oakland County is the home to the Woodward Dream Cruise, world's largest one day celebration of cars history. Royal Oak and six other cities welcomes this event every year providing local activities and entertainment throughout the day. This event attracts more than one million visitors and more than 40,000 muscle cars, street rods, custom cars and much more. Click here for a full calendar of events.
Shiawassee County has many exciting experiences waiting to be shared with you and your family. You can feel the excitement at the fairgrounds, festivals, parks, and even shopping centers as you journey through the many adventures offered in Shiawassee County. Just a few events you can take in are The Durand Railroad Days Festival, the Shiawassee County Fair, the Cornmaze Fun and Curwood Festival. Click here to view the full calendar of events.